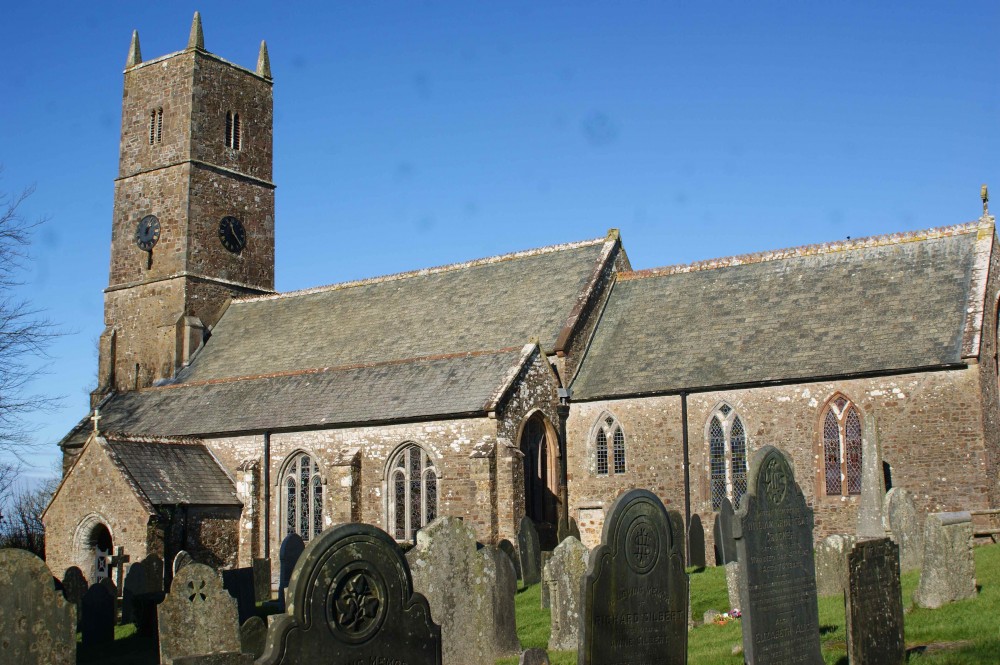 Services
Pick here to see the Benefice calendar which will show all the service times.
Other popular services throughout the year include;
Christingle

Crib Service

Pets and other Creatures Service

Harvest Festival
A church has stood on the present site since before 1066; the first mention of a rector in the parish is 1262. Much of the present church was dedicated by the then Bishop of Exeter in 1334, following various alterations to the chancel and north and south aisles. However, the building underwent a major renovation during the 1880s and it was during this time that several of the windows were introduced, though the stained glass windows are later additions. High up on the north side of the interior are several clerestory windows – these are unusual in this area.
Pyworthy is a small village in North-west Devon, about 2 miles from the market town of Holsworthy. The village is built on high ground with the church centrally situated; the view from the top of the tower on a fine day is magnificent; seven other churches can be seen from it. The parish is a large one, consisting mainly of farm land; around seven hundred people have their homes in Pyworthy, around three hundred and fifty of whom live in the village itself. Pick here for a map
Photos of the inside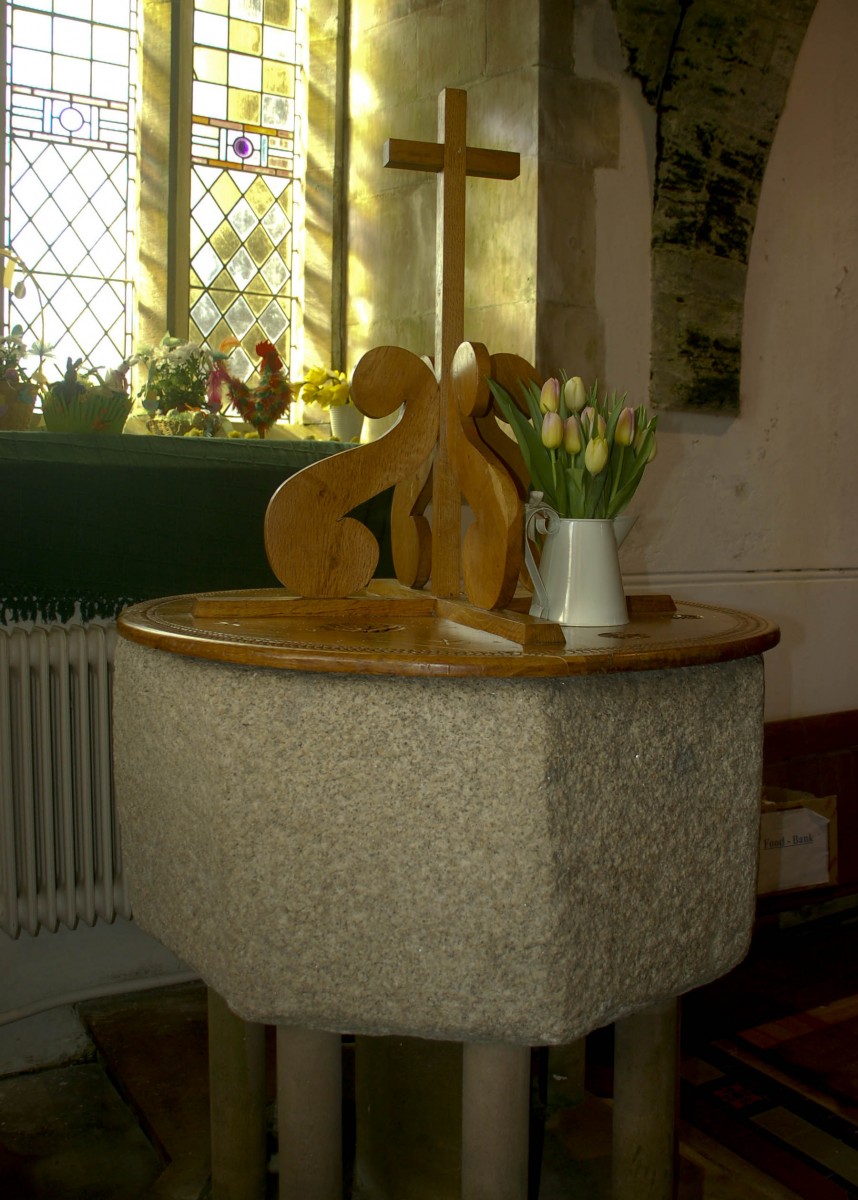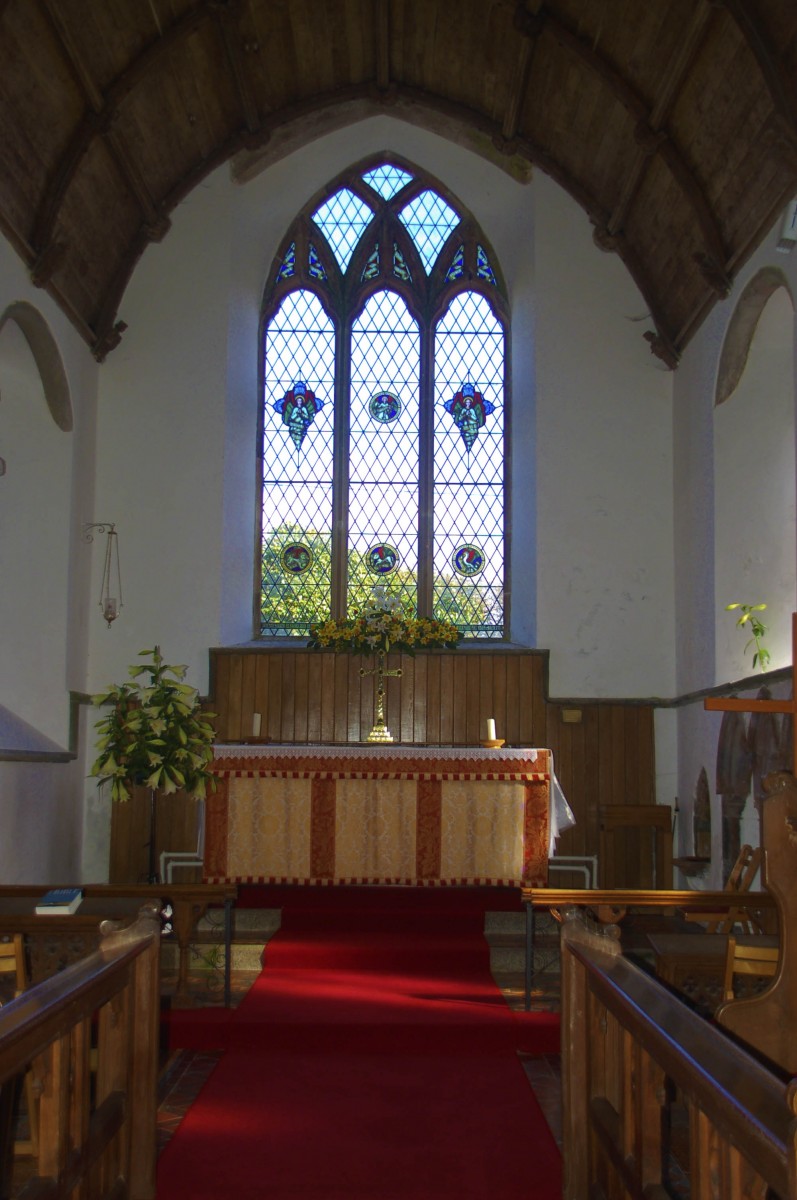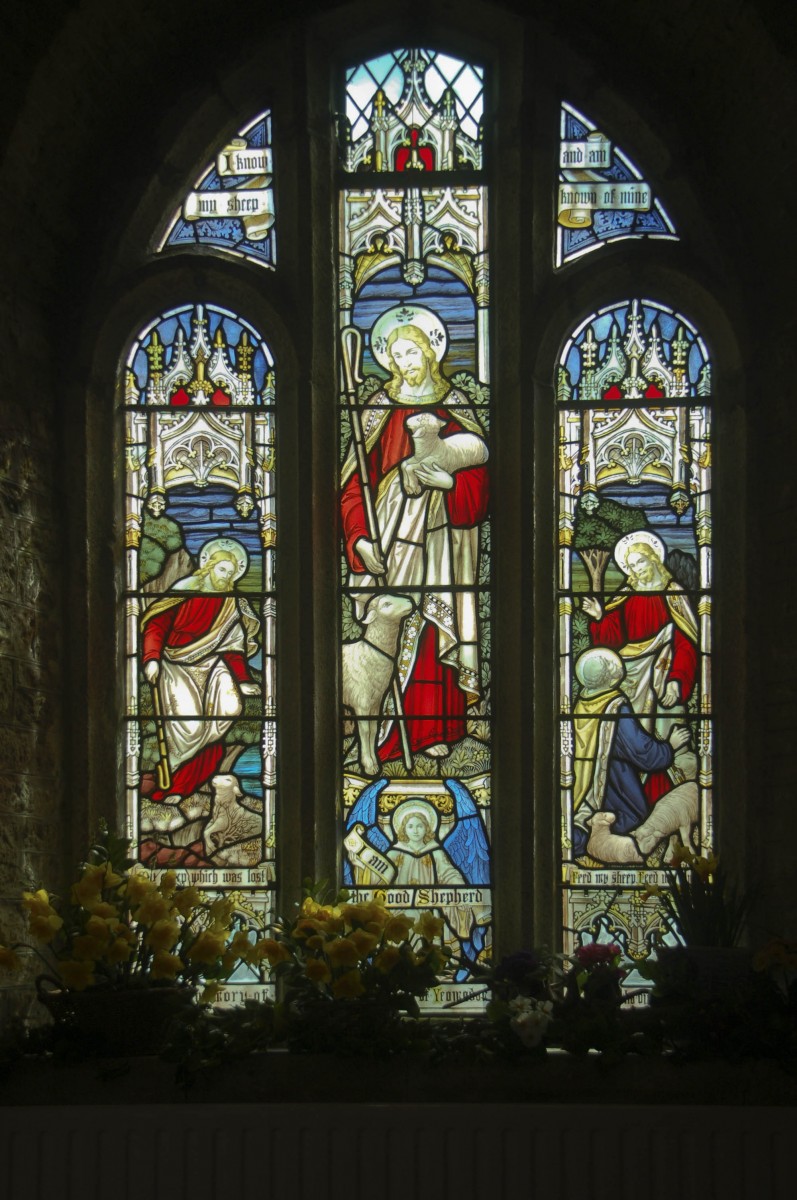 The Font The Main Altar Window in the south wall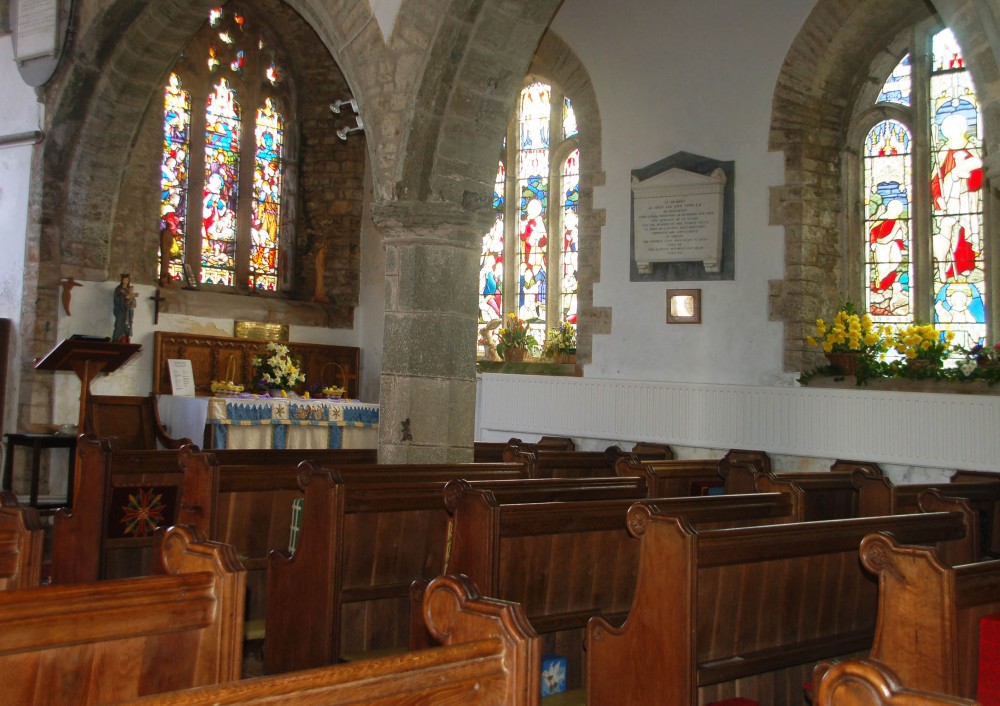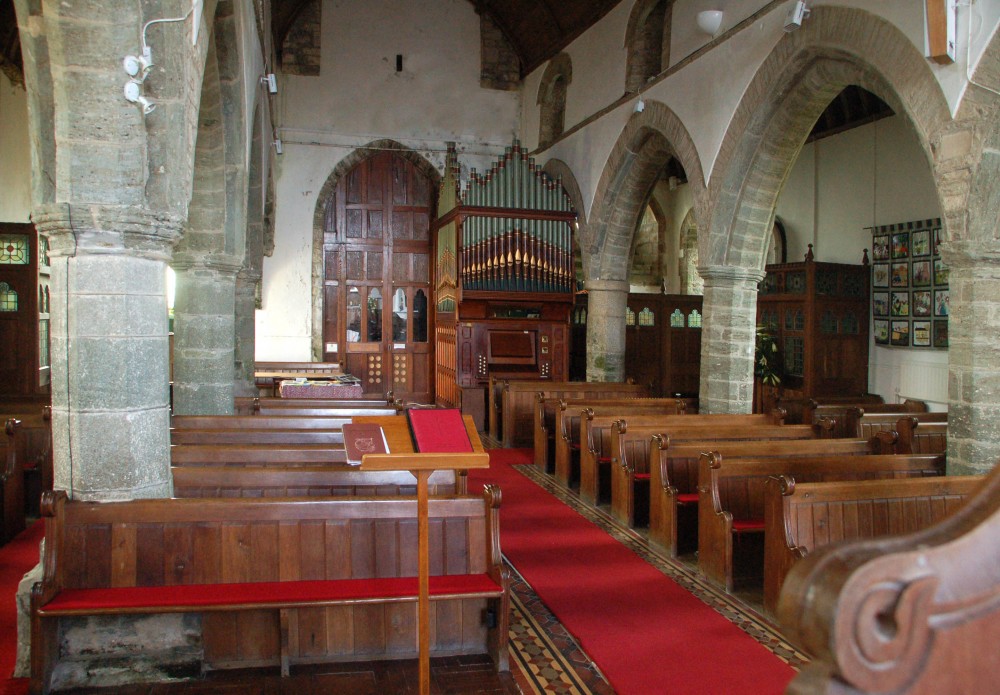 The Lady Chapel View from the choir stalls
It would have been during the 1880s that the pews were introduced. Prior to the 19th century, most village churches were without seats, but had a bench running round the perimeter, commonly used by the elderly. It is from this that the phrase "the weakest to the wall" derives.
The tower was added about 1400. It was probably finished at the second stage and may have had a spire on top.
The two additional stages were added at some later date, with four small, plain pyramid finials on top.
There is a large, beautifully kept churchyard to both the north and south sides of the church.
To make a donation to Pyworthy, St Swithuns
Pick Here to go to our Online Giving Page

Alternatively use the QR code.