St Peter's Fair
Now a week long festival starting with the Civic Service on the first Sunday. On Fair Wednesday the Charter is read first thing, the current "Pretty Maid" presents the best in show calf at the livestock market and the Scouting organisations put on breakfast in the Memorial Hall. The new "Pretty Maid" is revealed through the west door of the church at 12 noon. She then opens the Fair which comes to town and stays for the rest of the week. After the St Peter's Fair Lunch the "Pretty Maid" visits all the residential homes and then returns to the church for the "Pretty Maid" Tea.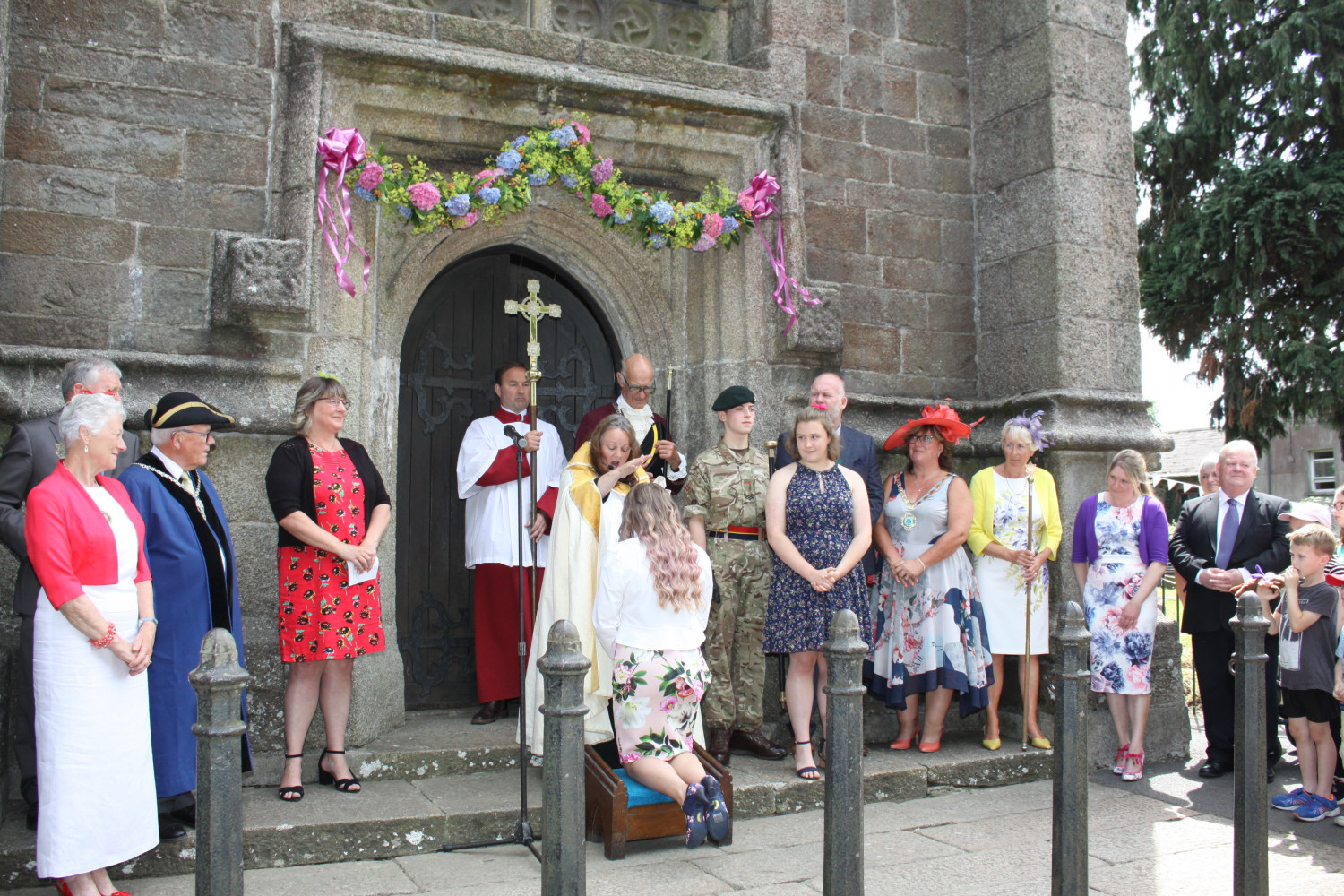 Throughout the week there is much entertainment, music, sport and even a treasure hunt!
The church puts on displays and refreshments each day
from 12.15pm on Fair Wednesday through to Saturday afternoon.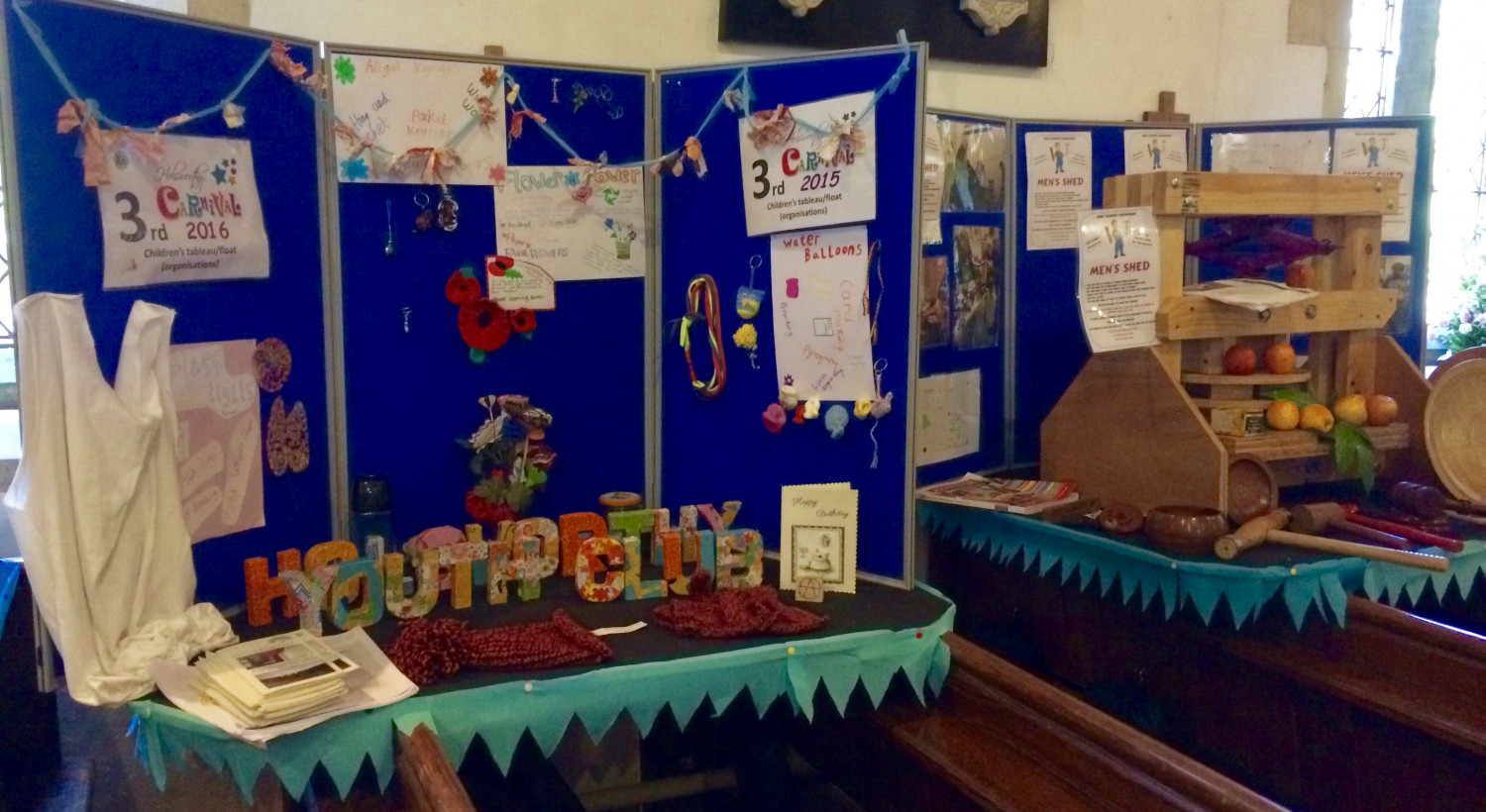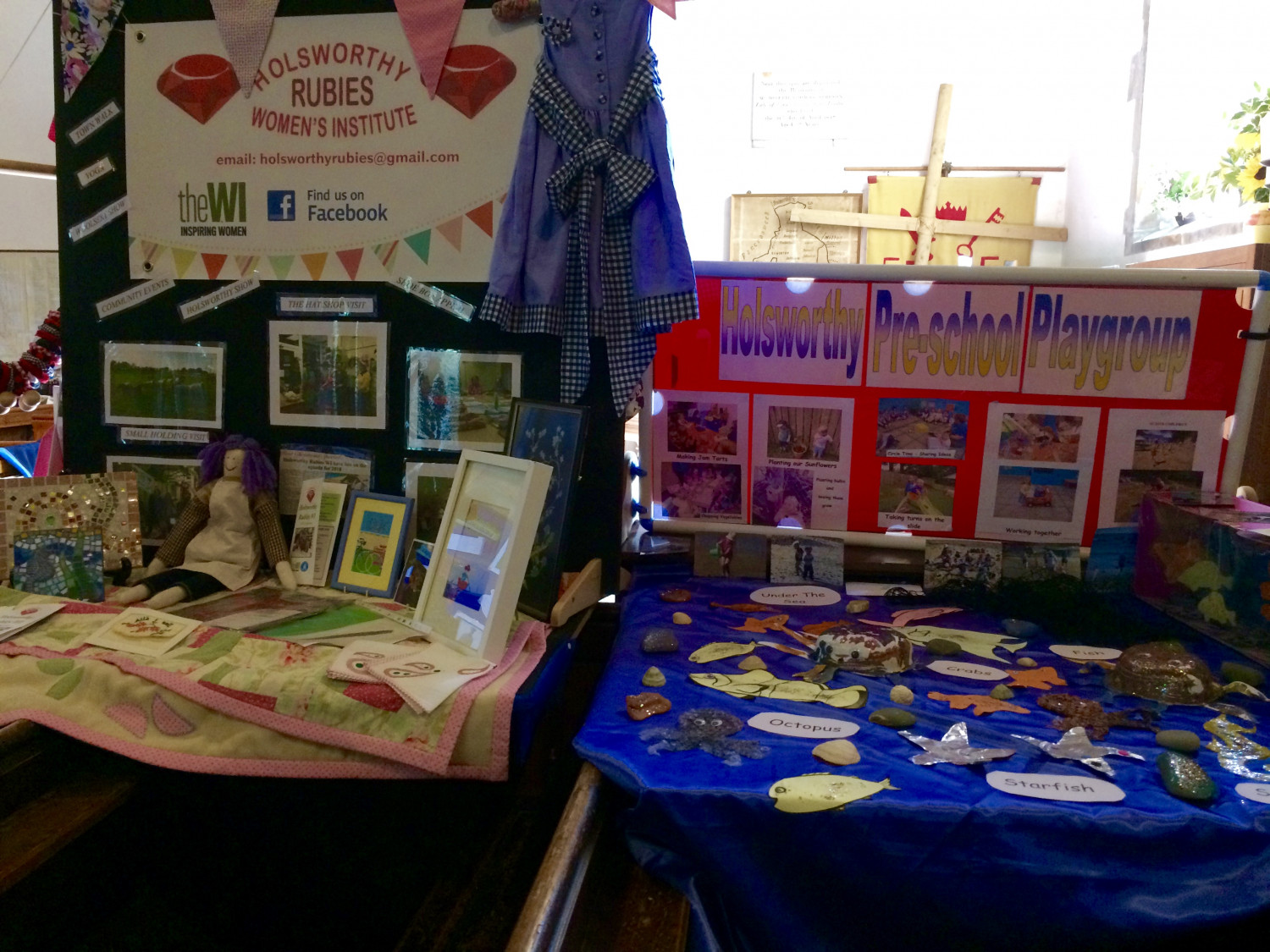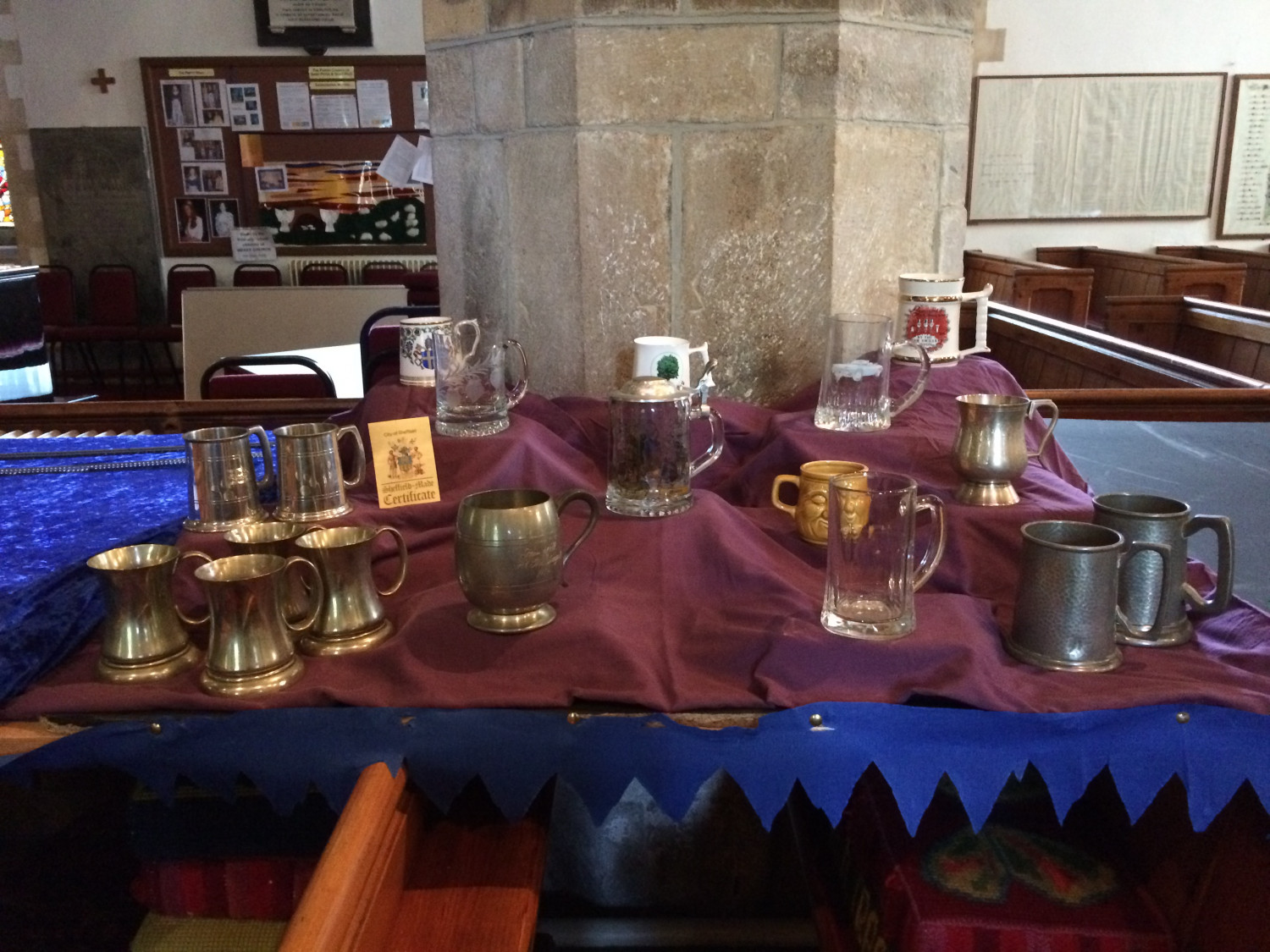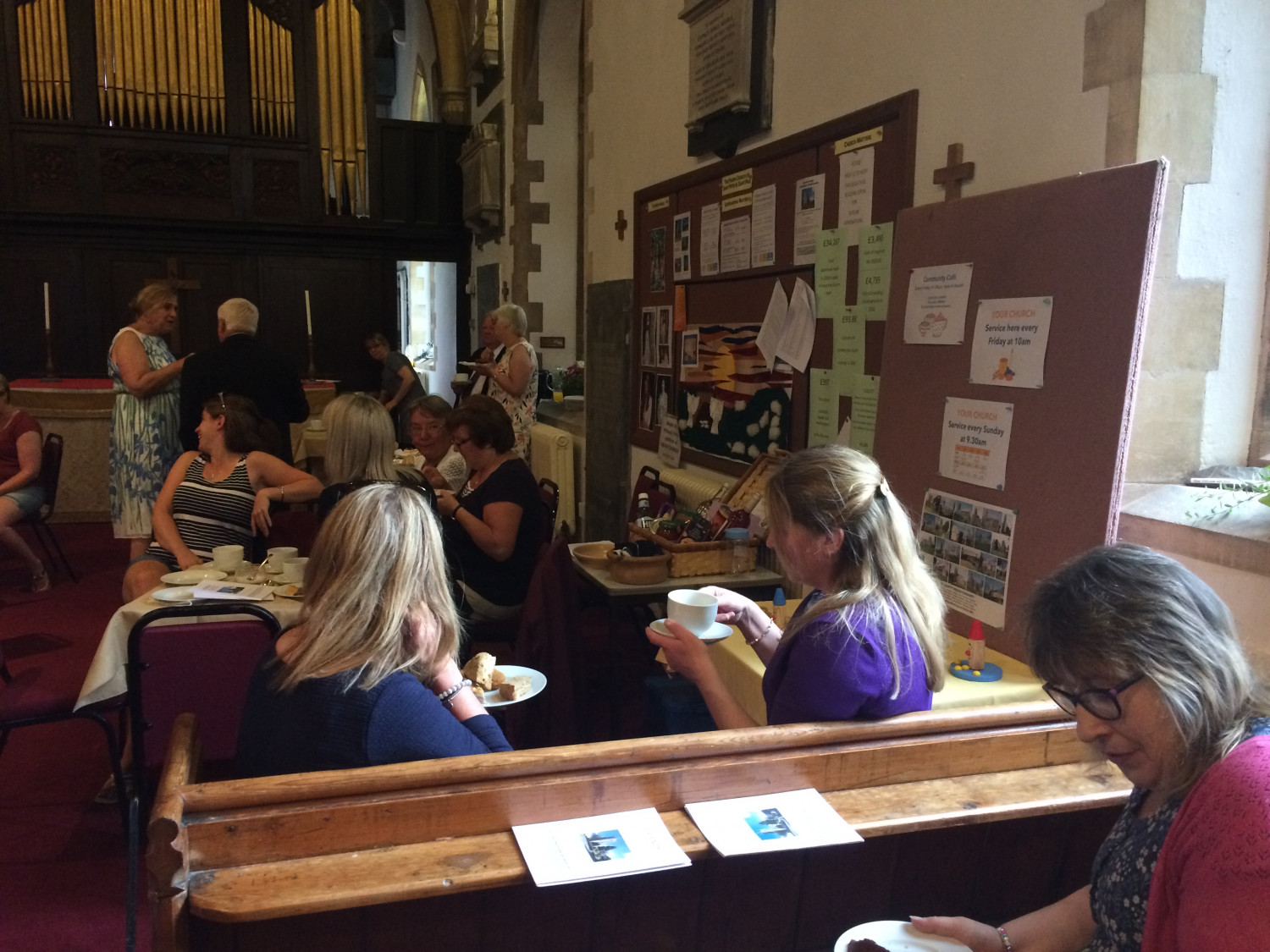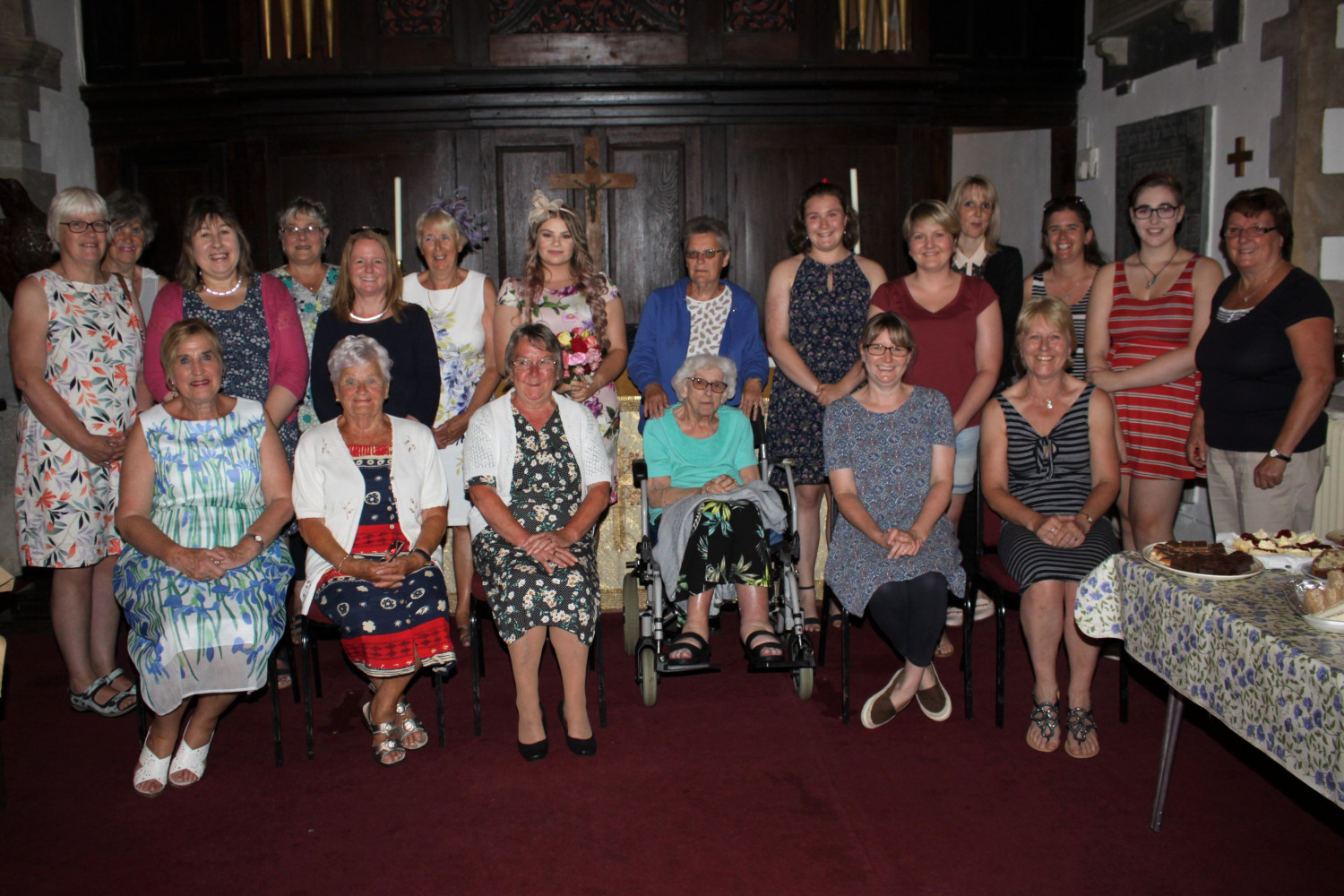 How is the date of St Peter's Fair Day determined?
The Charter of many moons ago dictates it is calculated as being the first Wednesday after the first Friday in July.
However, we do seem to run in tandem with Kingsbridge Fair day, and every 15 or so years, there is a clash which means we have to come forward by a week. The last time this happened was in 2017.
The Pretty Maid
The Pretty Maid's Charity was contained in the Will of a Revd Thomas Merryck of Carta Martha, near Launceston, who died 27th May 1841. He was the brother of the Revd Owen Merryck one time Rector of Holsworthy. Under the terms of the Will, the income from a legacy is to be paid annually "to the young single woman resident in Holsworthy under 30 years of age who is generally esteemed by the young as: the most deserving, the most handsome and the most noted for her quietness and attendance at church"