We are five Church of England parishes in and around Holsworthy, Devon

Thank you for looking at this website, we hope you find it helpful.
All are welcome.
Worship and Prayer in the Holsworthy Benefice on Sundays
9.30am Morning Worship - On Zoom by phone or internet as follows
https://us02web.zoom.us/j/82633460276?
To join by phone: 0131 460 1196
ID 826 3346 0276 Password: benefice
11am Said Eucharist - Holsworthy Parish Church
9.30am at Pyworthy Parish Church on 1st (Eucharist) and 3rd (Morning Prayer) Sundays
All are welcome at our churches and on Zoom for worship. If you are well and are visiting a church building please follow the advise for your own safety and the safety of others.
If you are struggling with the pandemic or for any other reason, or would like more information please do be in touch.
Yours in Christ
Mother Elizabeth
Contact details;
Mother Elizabeth Burke, Rector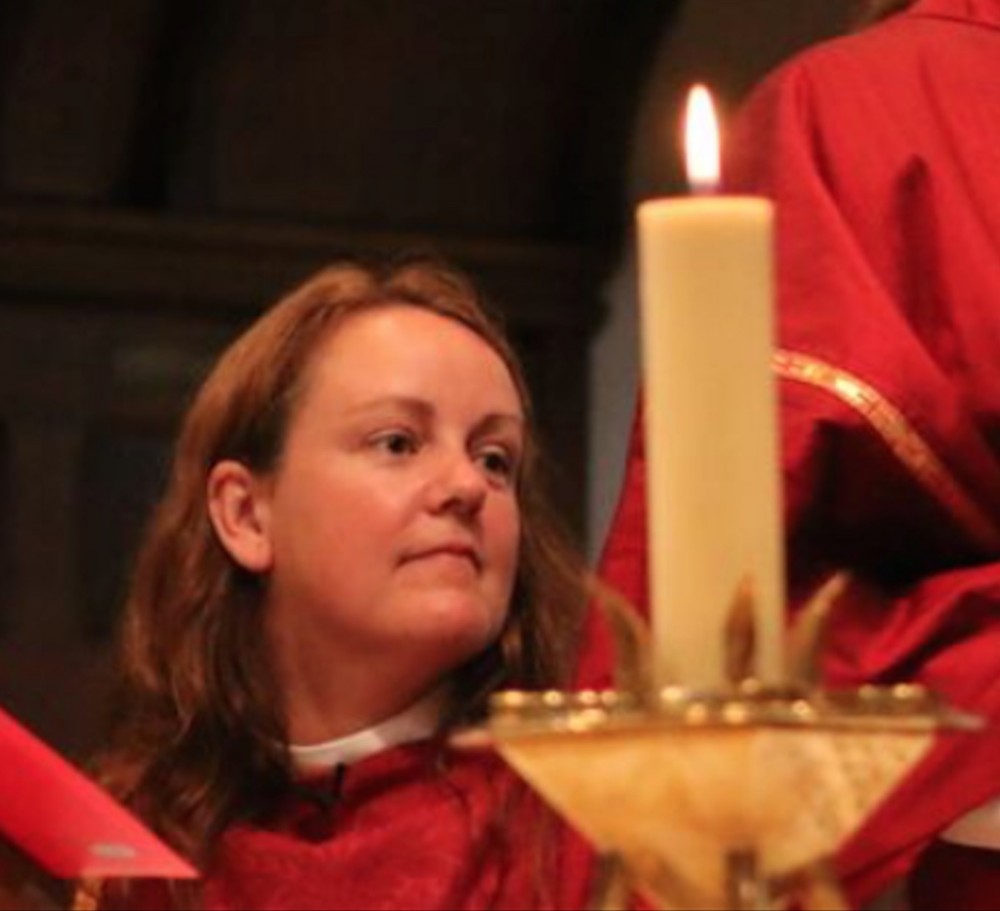 Mobile: 07990 978 485 Phone: Holsworthy 255490
Email: elizabethmaburke@icloud.com

Holsworthy Parish church is open during the day for personal prayer, on Sundays there is a service at 11am
Face coverings must be worn by all those attending a place of worship. Tthey are mainly intended to protect other people, not the weare from coronavirus COVID-19 and that they are not a replacement for physical distancing
and regular hand washing.
Hand sanitizer is available in church. Please remember to follow the social distancing guidance.
Other worship and prayer on Zoom
Tuesdays at 7pm Contemplative prayer on Zoom
Wednesdays at 3pm Home Group on Zoom - Starting again on 14th Oct
Join us on the internet by computer or iPad/tablet or by phone
Go to the ONLINE CHURCH page for more information
It's easy to join in and everyone is welcome
Please support the COVID-19 Mutual Aid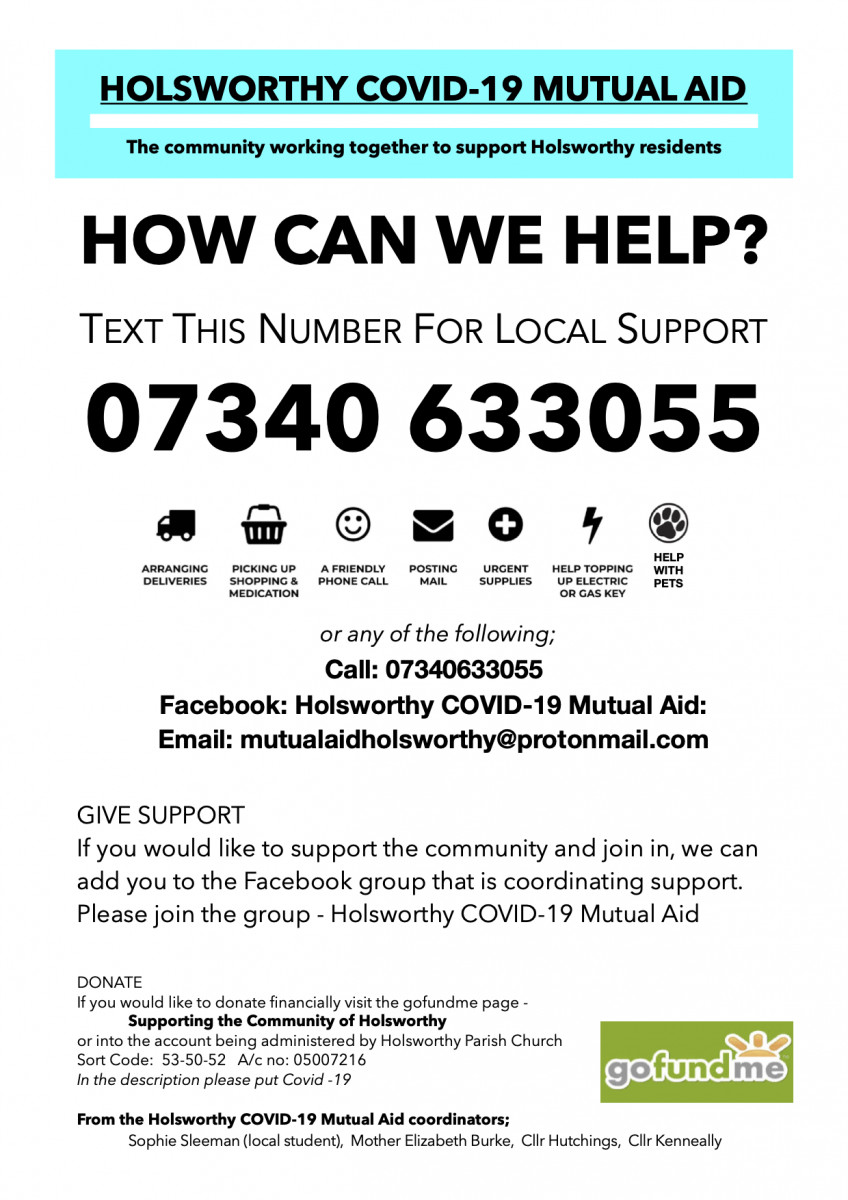 Safeguarding
If you have a concern about the safety of someone or the actions of someone working with children or vulnerable adults, please speak to someone:
If you are a young person and you feel unhappy about something happening to you, you can call Childline on 0800 11 11.
Each Parish in the Benefice has placed a copy of their Parochial Church Council (PCC) Safeguarding Statement Document HERE
Rcent additions
Holsworthy Parish
Holsworthy Online Zoom Service
Pretty Maid - St Peter's Fair
Holsworthy Church Link Page in Historic England