Events
Events Coming Up In Our Benefice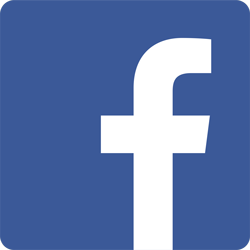 Please also look at the New Benefice Google Calendar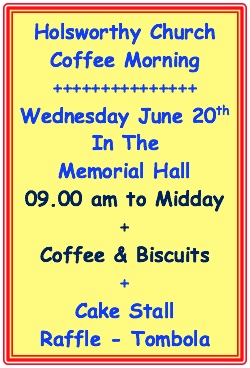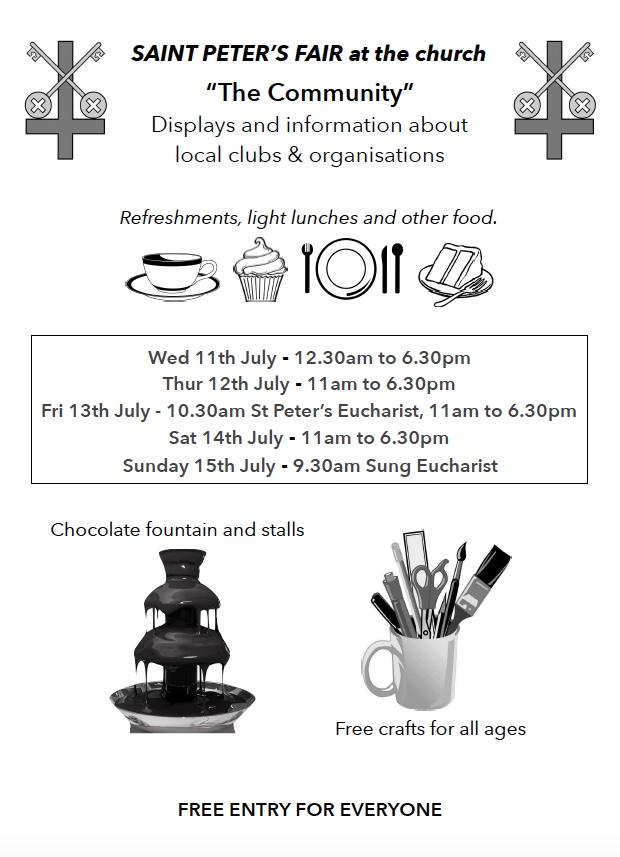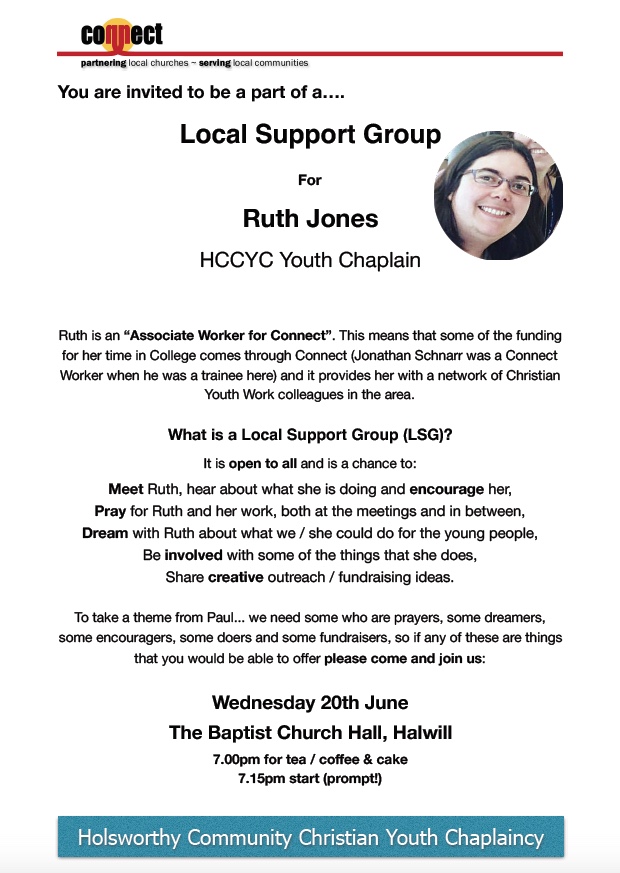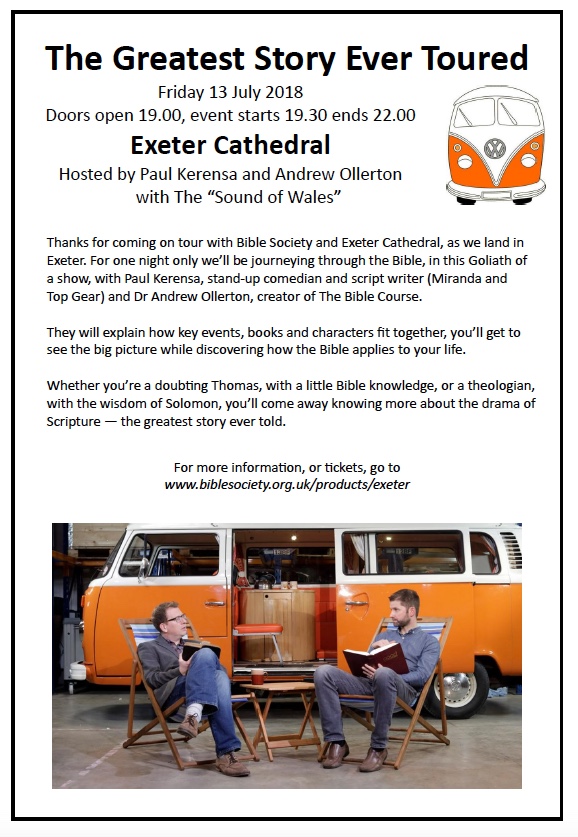 ---
---
Past Events In Our Benefice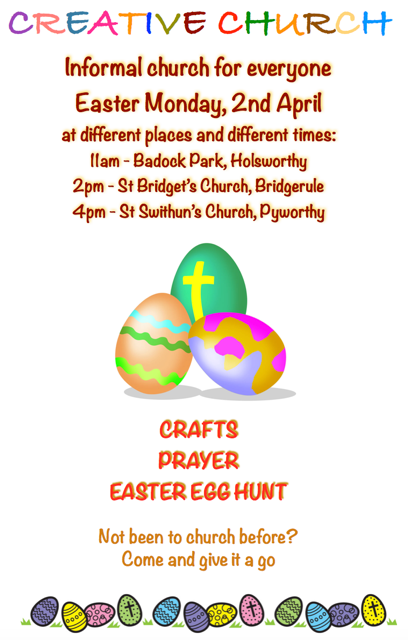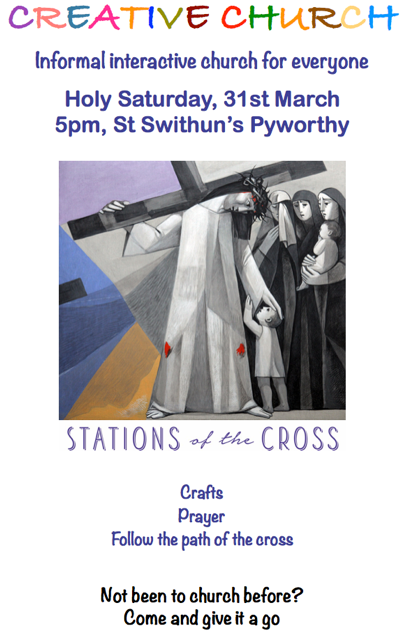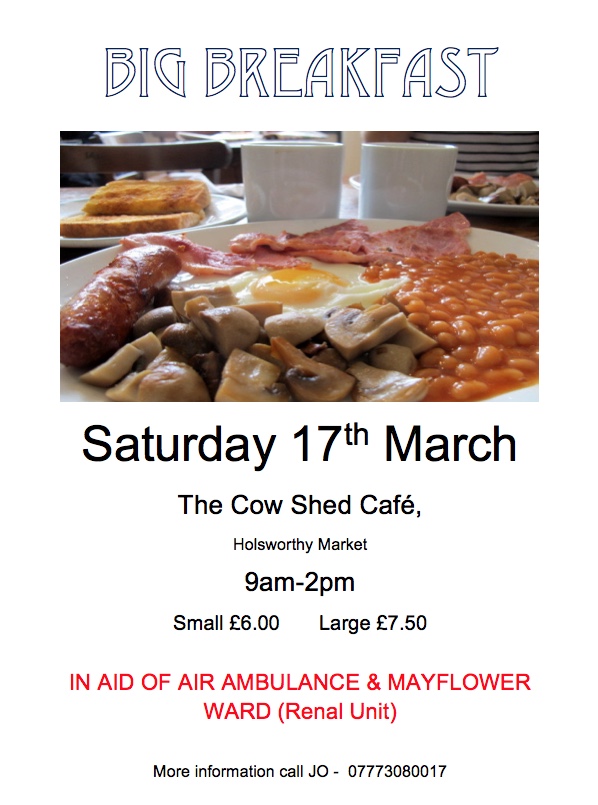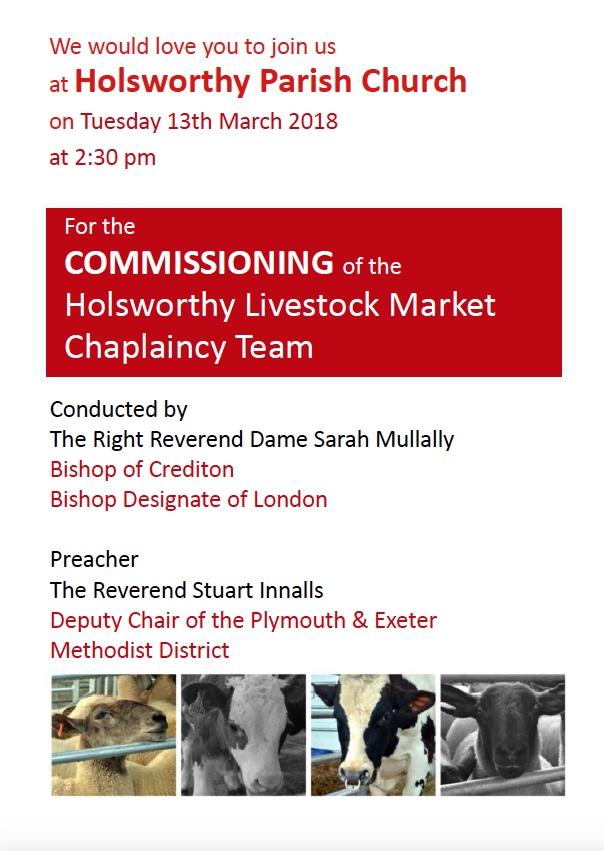 Friday 2nd March 2018 - Cancellation
Sadly, because of the weather forecast and the conditions prevailing at the time, we had to cancel the Women's World day of Prayer service at the Methodist Church in Holsworthy.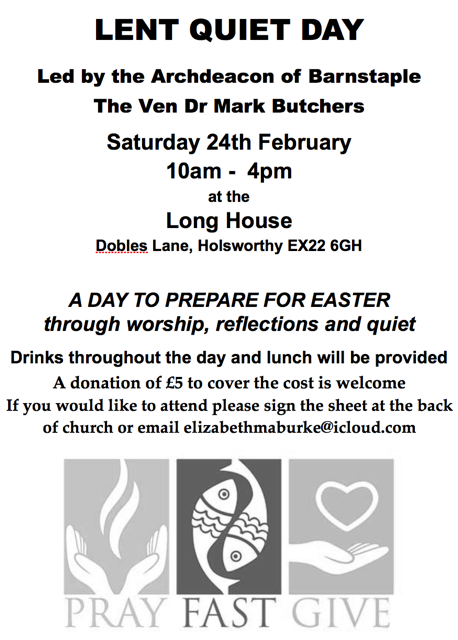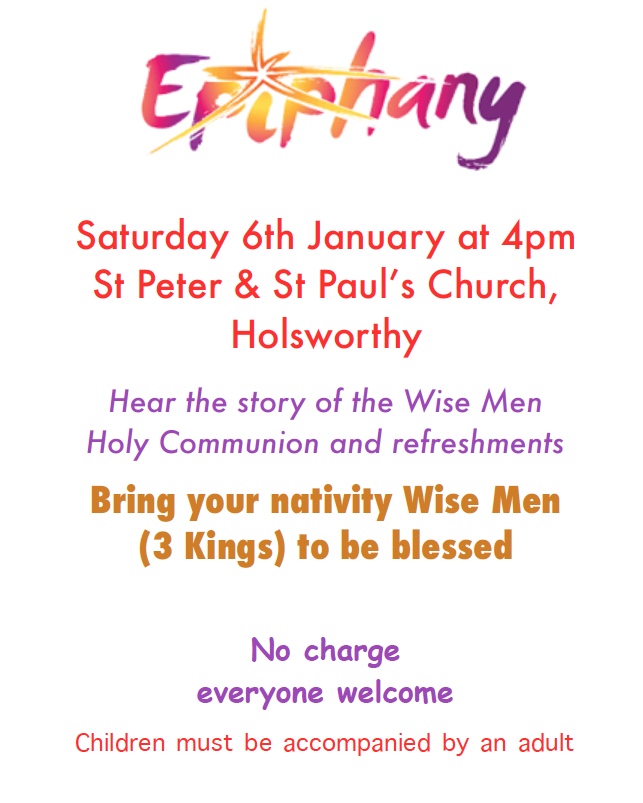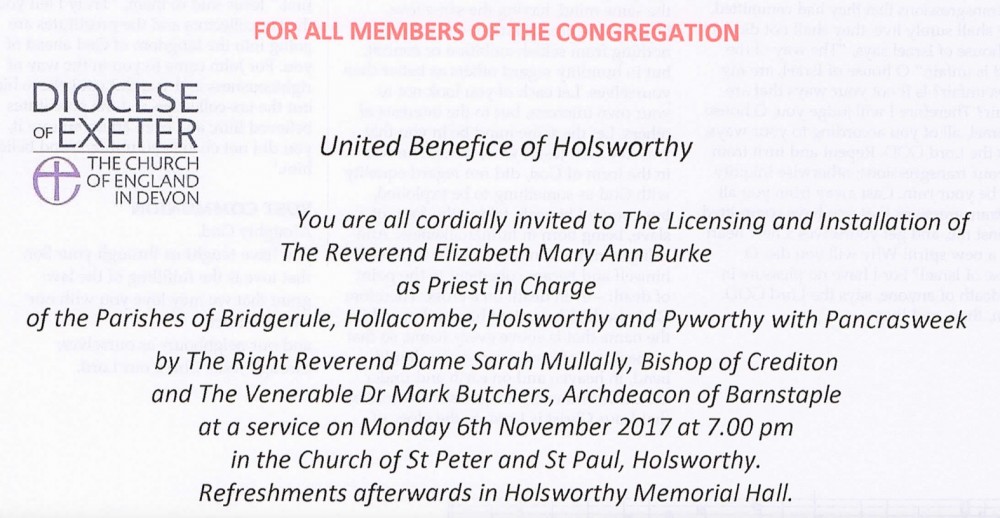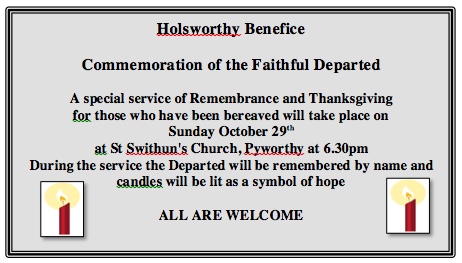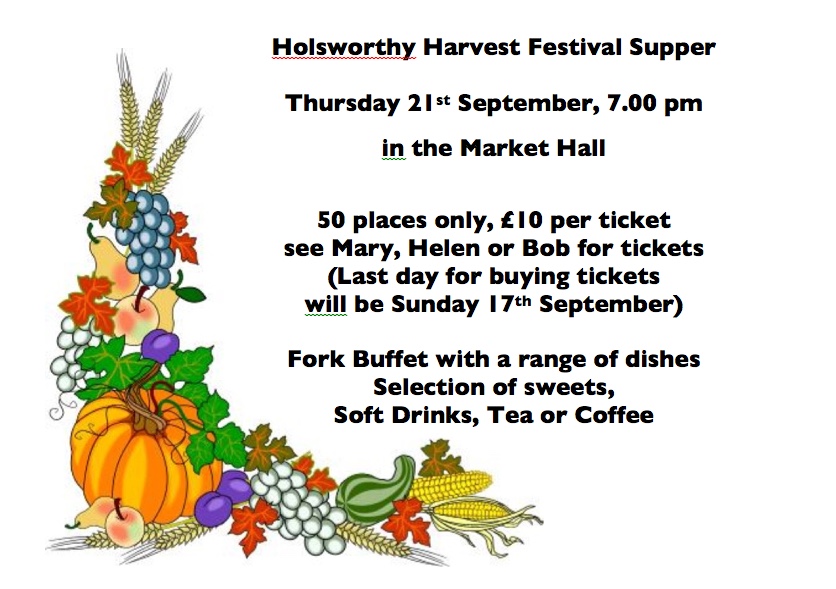 St Peter's Fair 2017 - Pretty Maid Ceremony 12 noon on Wednesday July 5th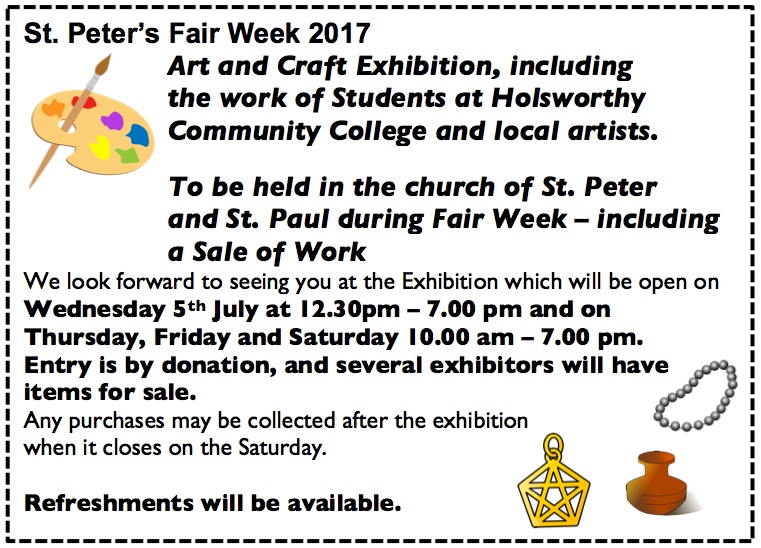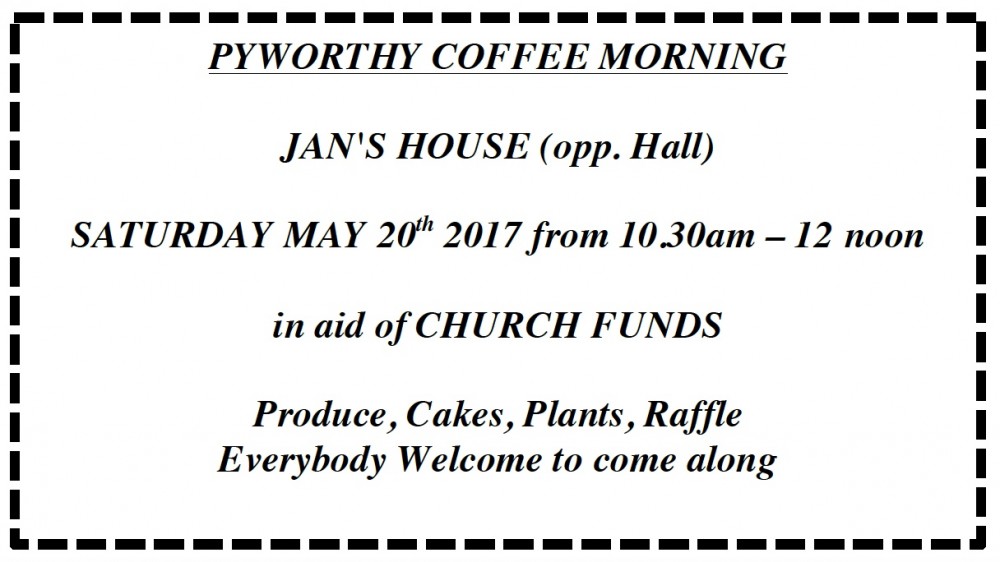 Easter 2016 - Good Friday - Tenebrae - something new - well supported and much appreciated.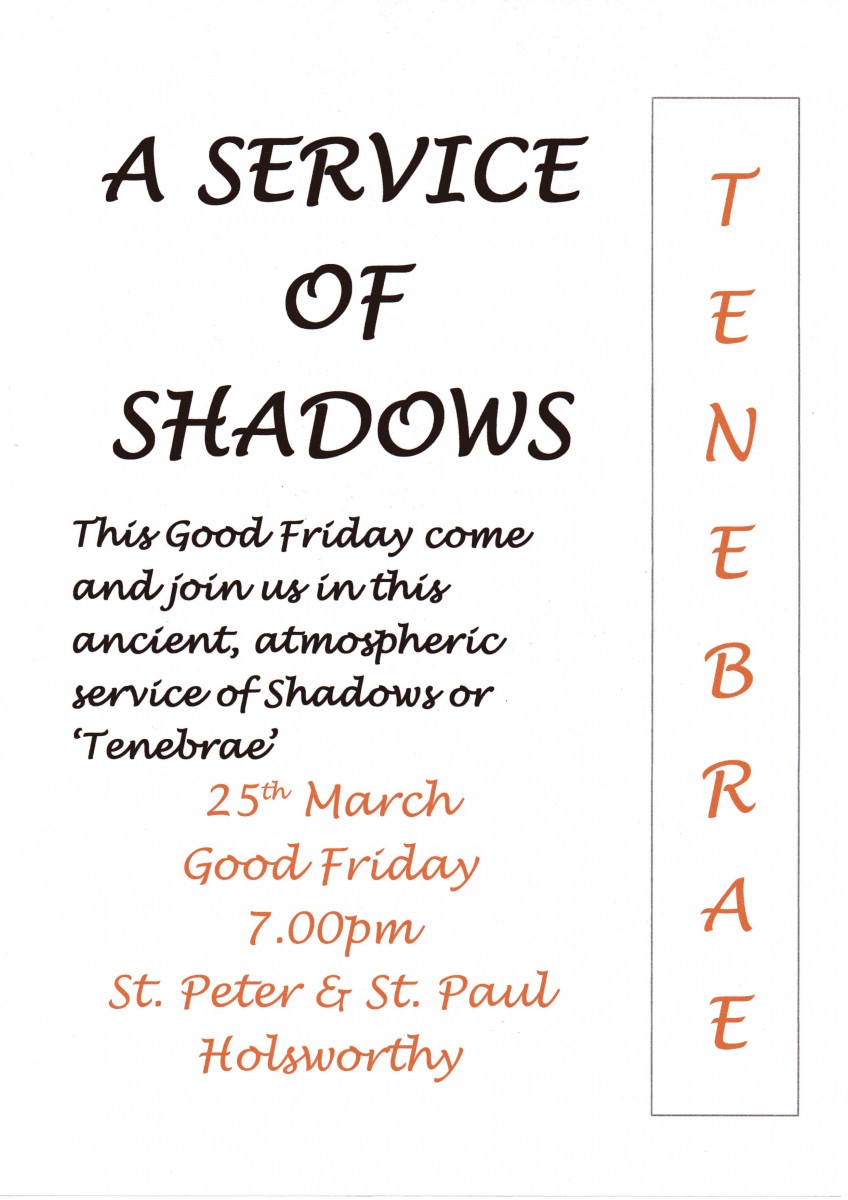 In Hollacombe - St Petroc - a well supported and enjoyable event. Many thanks for all those involved and of course all those who came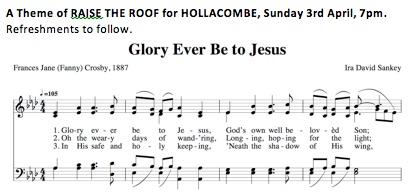 Excellent Concert - Well done to all involved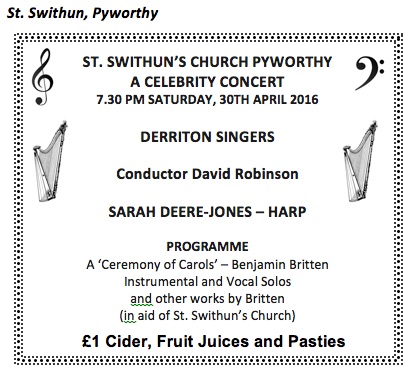 Guild of Servants of the Sanctuary
St. Brannock Chapter, North Devon
Thursday June 16th 2016, 8.00 p.m.
Mass at St Peter and St Paul Holsworthy
Bishops in Mission
22nd - 23rd July Bishops in Mission - Bishop Nick is coming to the Deanery for three days to spend time with us.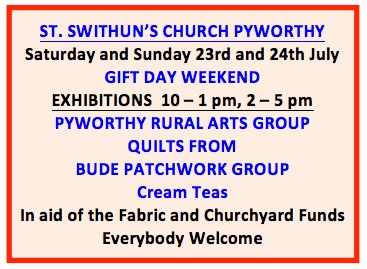 23rd September 2016 Holsworthy Primary School Harvest Festival in Holsworthy Parish Church
24th September 2016
COFFEE MORNING in aid of ST. SWITHUN'S CHURCH PYWORTHY
AT
'WINSCOTT'
PAM COLLIN'S HOUSE
10.30 – NOON
25th September 2016 Harvest Festival in Holsworthy Parish Church
25th September 2016 Holsworthy Parish Church Harvest Lunch
20th November 2016 Deanery Confirmation Service with Bishop Sarah - Ashwater Parish Church
26th November 2016 Pyworthy Village Hall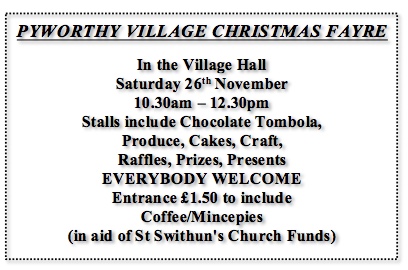 4th December 2016, Pyworthy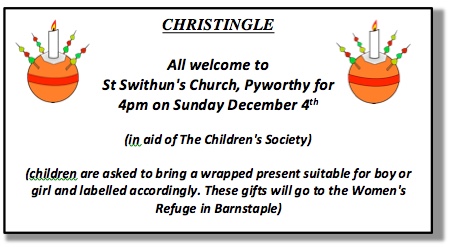 7th December 2016 Coffee Morning in the Memorial Hall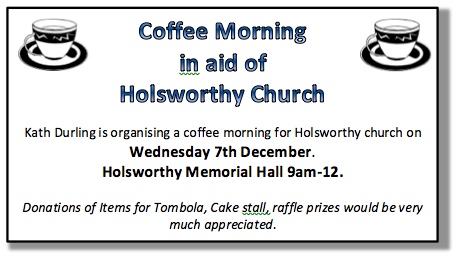 11th December 6.00 pm Parish Carol Service in Holsworthy Church
15th December 1.30 pm Holsworthy Primary School Carols and Christingle
16th December 10.00 am The Butterfly Club at The Long House
An informal opportunity for those who have been bereaved to support one another and to receive support.​​​​
16th December 7.30 pm Holsworthy Livestock Market
Christmas Celebration to include Carols & Holsworthy Town Band
All most welcome to attend
16th December 7.30 pm Pyworthy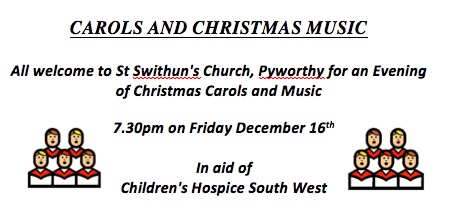 28th December 3.00pm Hollacombe Carol Service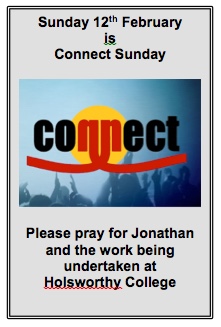 Wednesday March 1st
Coffee Morning in the Memorial Hall for Holsworthy and Hollacombe Churches
Cake Stall, Raffle and Tombola
Friday March 3rd 2017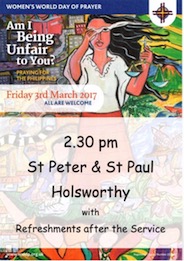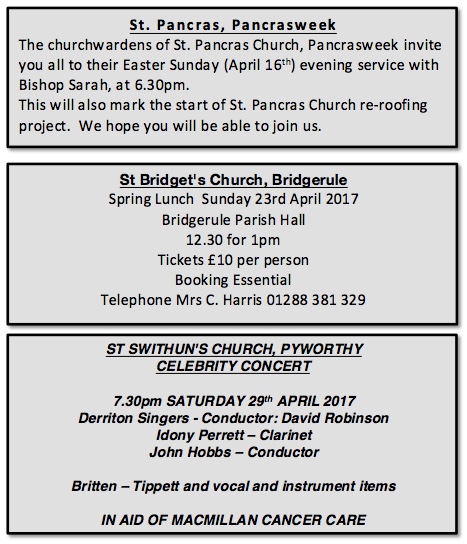 ---