Holsworthy, St. Peter & St. Paul
Please scroll to the bottom to read about the history of the Holsworthy Church Bells
Sat Nav: Please try this Post Code EX22 6EH
There is a large car park opposite the church also the bus stops for the Exeter - Bude bus service and the Barnstaple - Holsworthy bus service.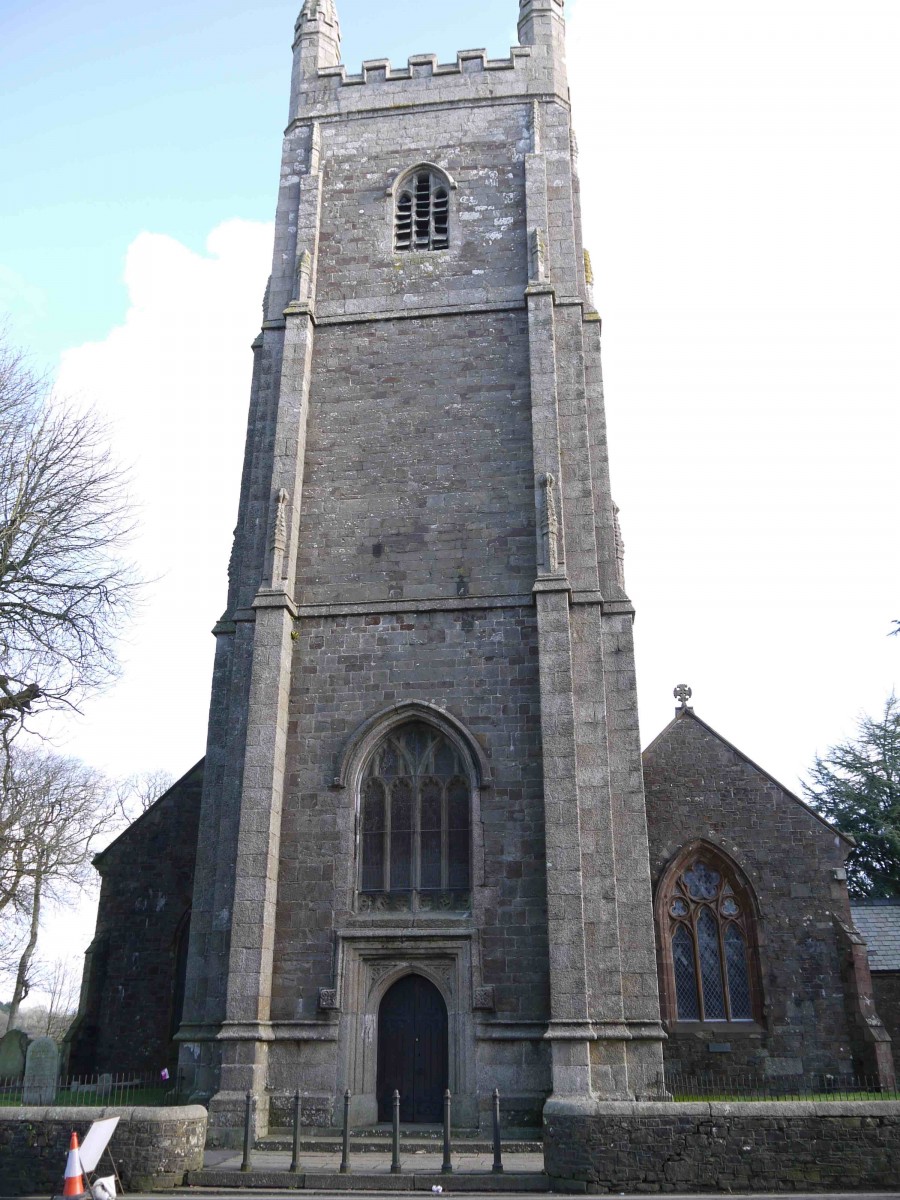 Holsworthy is a small market town in the local government district of Torridge, Devon, England. The county town of Exeter is approximately 45 miles (72 km) to the southeast and the seaside resort of Bude is approximately 9.5 miles (15 km) to the west. According to the 2011 census the population of Holsworthy was 2,641.
The parish church of St Peter's and St Paul's is a Grade II* listed building. The present church dates from the mid-13th century. Renovations in the late 19th century included the complete rebuilding of the chancel, the addition of a north aisle and the renovation of the nave and south aisle. The 15th century three-stage west tower houses a peal of eight bells and a carillon. The carillon plays, amongst many tunes, Samuel Sebastian Wesley's music - Holsworthy Church Bells. The church is famous for being one of the few in the country with the Devil depicted in stained glass.
(Photo by Roger Young)
NEW - Take a look at Holsworthy from above PICK HERE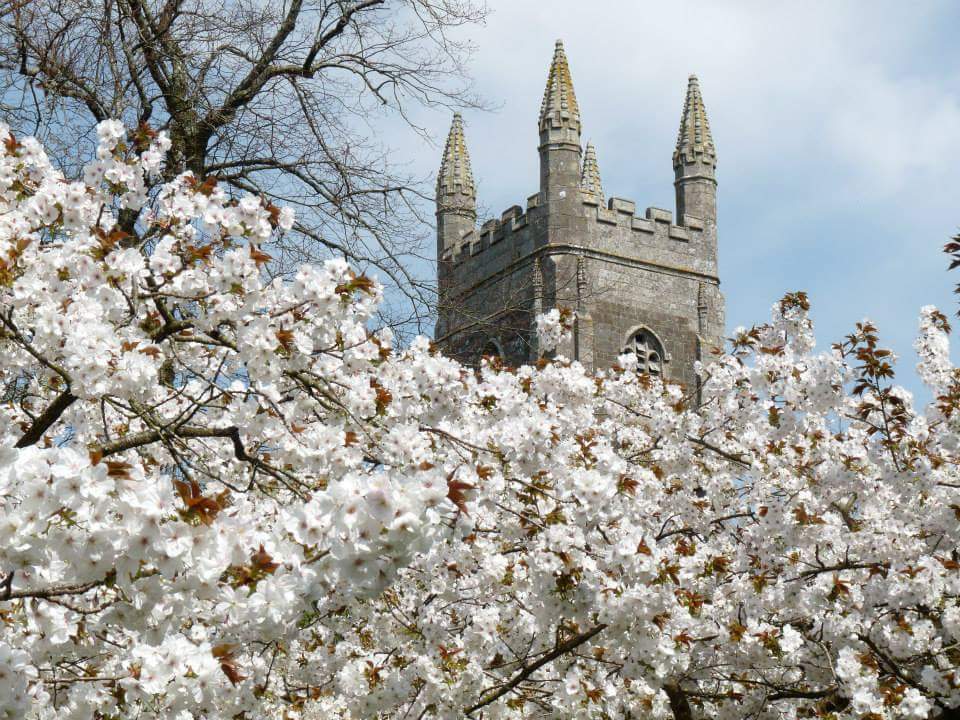 The tower peeps through the cherry blossom
(Photo Angela Pearce)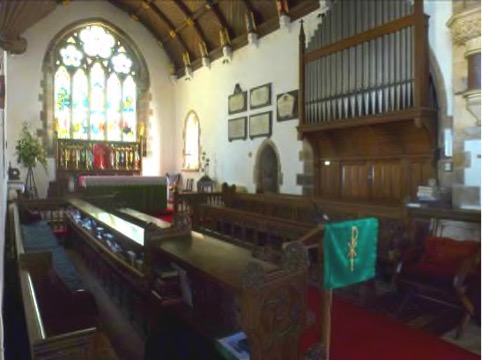 The chancel looking south east
Church Wardens:
Mrs. Helen Young 01409 259345
Mr. Robert Beckford 01409 254804
Bell Captain:
Mr. Ralph Chapman 01409 253040
Holsworthy Parochial Church Council (PCC)
Please pick on the text below if you would like to see the